Dedicated to the finest care for your dog.
AlphaFlo® is a canine amniotic tissue allograft that was created to supplement and protect canine tissues.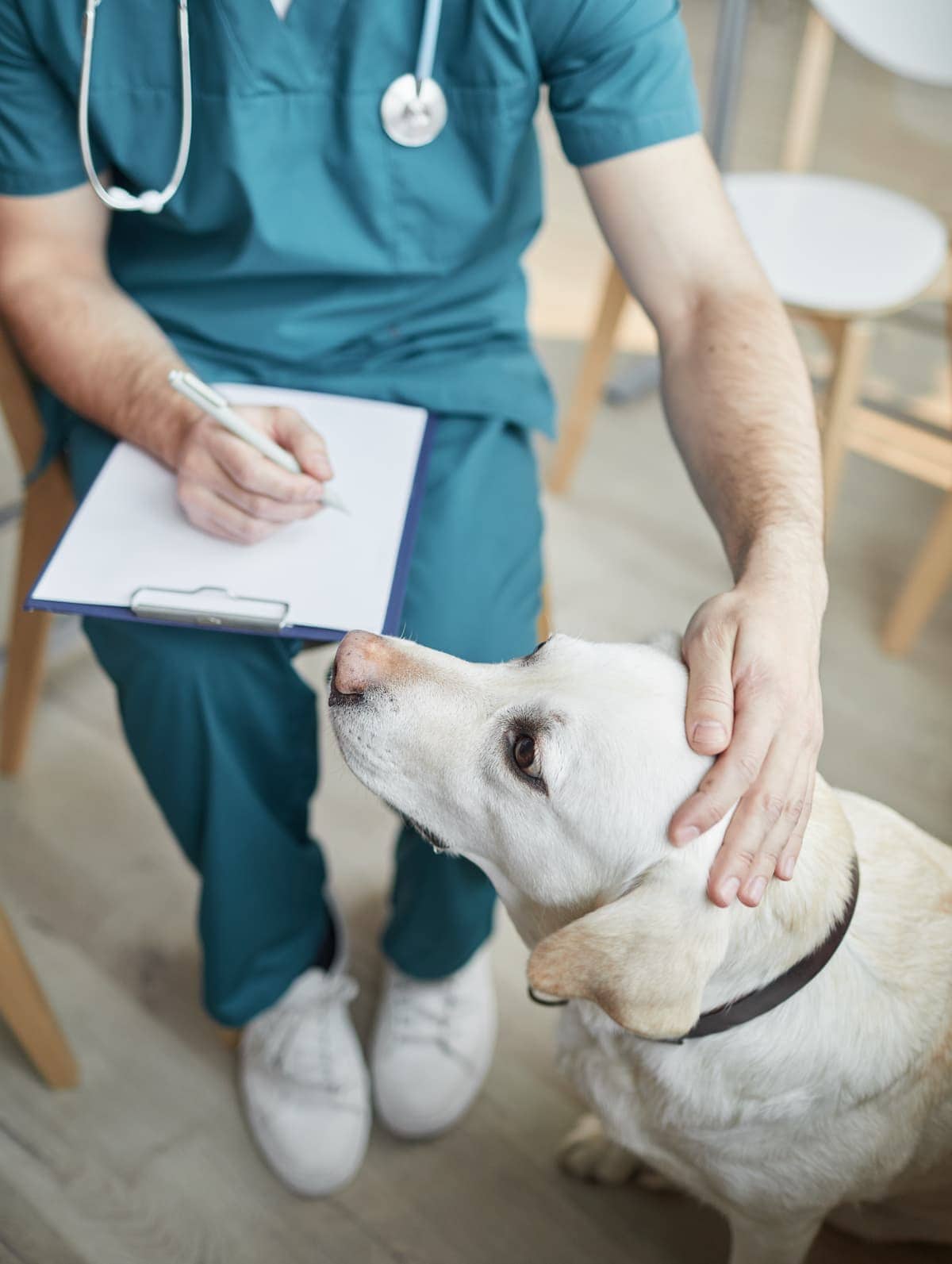 Could your dog benefit from AlphaFlo

®

?
AlphaFlo® is comprised of cytokines, growth factors, and extracellular matrix proteins that are naturally found in amniotic tissues. The use of canine amniotic tissue allografts to supplement and protect tissues in canines may be minimally invasive, safe, and offer a morbidity profile comparable to or better than those of existing modalities.
Amniotic tissues possess reported anti-inflammatory, anti-microbial, anti-fibrotic, and regenerative properties that make it attractive for use in veterinary applications.
Tissues are recovered from healthy dogs during live birth by Licensed Veterinarians using safe recovery techniques and sterile equipment without harm to the animals. Allografts are subject to stringent USP testing prior to release for implantation. Ask your Vet about AlphaFlo®
Hear from Vets and Pet Owners
"After using AlphaFlo®, the case we were helping has improved to 100%."
Jason Throne, DVM
Veterinarian
"I have used AlphaFlo® on several cases and I am extremely impressed with the results. My clients are very pleased."
Audrey Turbeville, DVM
Veterinarian
"I am seriously entertaining using AlphaFlo® after every orthopedic surgery I do."
Cliff Peck, DVM
Veterinarian
"Checked in with cases again today and we are 3 for 3, all cases are doing great and using limbs normal! All cases have now reported success after using AlphaFlo®"
Blake Rochelle, DVM
Veterinarian